Encounters, dialogue, liberty, poetry, interaction and sharing

are some of the keywords of Riccardo Del Fra's various groups. Longstanding and renowned partners, young musicians, the companions with whom Riccardo surrounds himself share the same taste for melody combined with energy and rhythm, the same taste for surprises and discovery!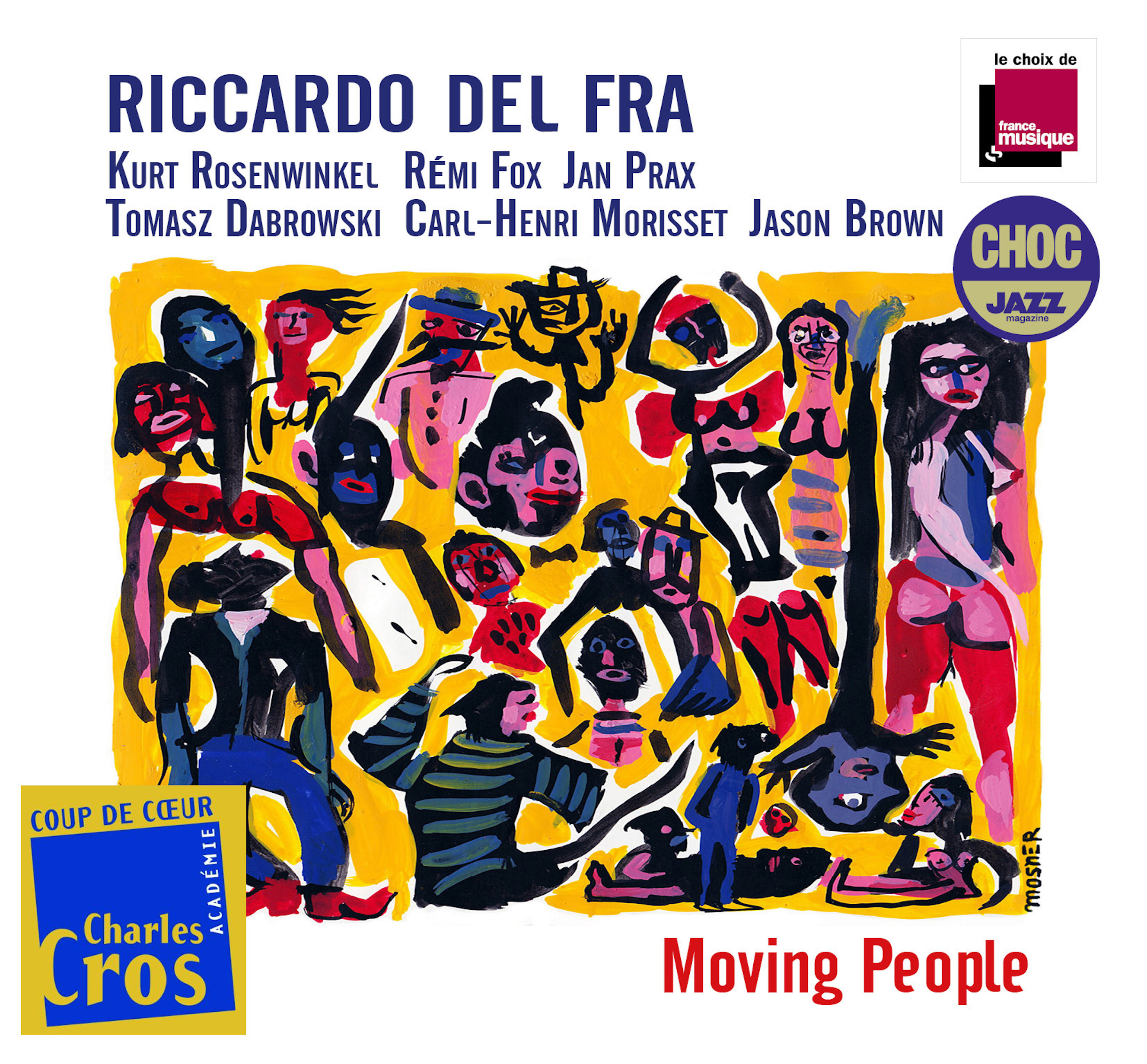 Moving People" – The moving geography of peoples, humanity – in its vulnerability as much as in its phenomenal life force – the Other who moves us, empathy, are at the centre of the "Moving people" project.
Moving People is the result of the project named "Hoffnung – Espoir – Nadzieja ", commissioned by the Genshagen Foundation next to Berlin, which works in particular for artistic and cultural dialogue in Europe. This project was about the idea of a musical creation that can evoke and symbolise hope through action and resistance, for a mutual understanding of peoples, towards solidarity and empathy, compassion and vision of the future. "Hoffnung- Espoir – Nadzieja" was premiered in Genshagen in November 2016 with musicians from Poland (Tomasz Dabroski, Kuba Gudz), Germany (Jan Prax), France (Carl-Henri Morisset).
This was the genesis of Moving People from which the album emerged. Striking and powerful compositions all written by Riccardo, performed by experienced improvisers and without boundaries. Several generations and different countries are represented: the American Kurt Rosenwinkel, an exceptional guitarist with his wonderful, inspired and inspiring playing, Jason Brown, a drummer with a powerful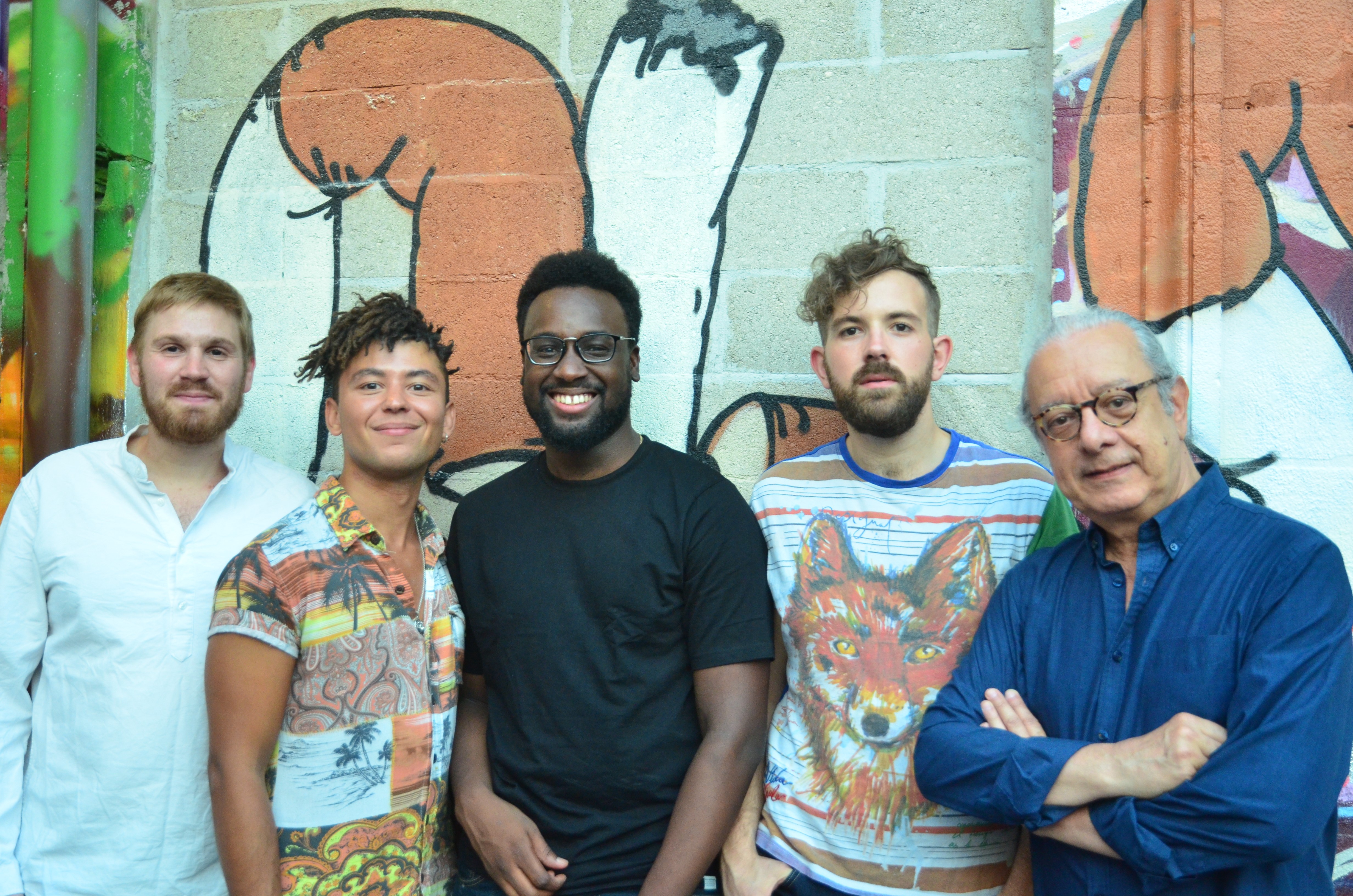 groove and contagious energy; the fiery German saxophonist Jan Prax; the expressive and libertarian trumpeter Tomasz Dabrowski; the French Rémi Fox, a subtle and poetic saxophonist, and Carl-Henri Morisset, a pianist of rare skill and invention.
They are all united here for "Moving People", a lyrical and profound album, powerful and delicate, with a demanding writing, that gives also a large space for improvisation, which tells the story of journeys towards a better life, hopes and the force of life that is always inherent to the human nature. Riccardo Del Fra's music embraces, caresses and moves. His double bass sings with lyricism, envelops with sensuality and let the soloists shine.
Line-up:
Riccardo Del Fra composition & doublebass 
Kurt Rosenwinkel guitar or Gabriel Gosse
Tomasz Dabrowski trumpet
Jan Prax sax or Remi Fox sax
Carl-Henri Morisset piano
Nicolas Fox drums

Riccardo Del Fra LIVE at the A-Trane Jazz Club, Berlin

My Chet My Song – Riccardo Del Fra quintet

A very personal vision of Chet Baker's musical and poetical world
Line-up:
Nicolas Folmer trumpet, Bruno Ruder piano – Pierrick Pédron or Rémi Fox sax – Billy Hart drums – Riccardo Del Fra double bass, compositions & arrangements.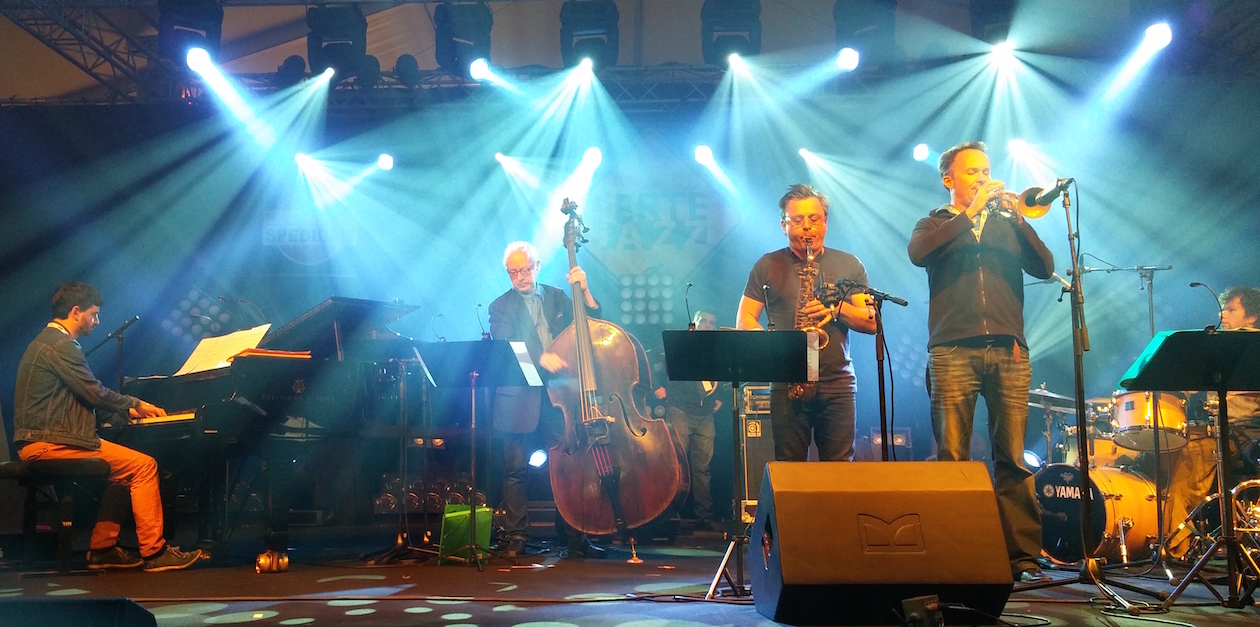 With My Chet, My Song Riccardo del Fra offers his personal vision of Chet Bakers's musical and poetical world; a rich universe of dreams and romance, light and magnetic. The incontrovertible standards cherished by this great artist and eternalised in his historical recordings, are intermingled with Riccardo's original compositions inspired by Chet Baker. In his arrangements of Chet Baker's pieces, Riccardo del Fra revisits them playing a musical game balancing subtlety between respect for tradition while engaging with today's musical language. Riccardo Del Fra wrote about My Chet, My Song: With this project, I wanted to bring a new vision on the extraordinary experience of my personal musical history, but without nostalgia, to get back a music sublimated and ultimately new, far away from a style exercise or a fruitless remake.
" Inspired by the idea of metamorphosis, I wrote new music and arranged older ones to transfigure this universe in a naturally and organically modern framework, in particular through re-harmonisations, the play of variations, the changing of perspectives. This modernity is possible thanks also to the know-how of the talented musicians who surround me. These artists of different generations know well the tradition, but they are also sensitive and permeable to today's world and to all kind of music that reaches us from everywhere. I've been always curious about other musical worlds and a supporter of all decompartmentalizing process. I am pleased to see that they have such curiosity in a natural way and that together we can play a music where poetry, imagination and energy coexist, to serve a fresh and uninhibited expression."

Riccardo Del Fra
 Riccardo Del Fra American trio 
Most refined nuances and brilliant arrangements define the play of this extraodinary trio 
"Notes are characters, like in a play, a movie or a novel. All musical gesture must have a deep meaning otherwise silence is preferable". That could be the keyword of Riccardo del Fra's music, spacing from pure simple melodies to chromatic richness, where Riccardo's bass sings or surrounds, Marc Copland offers his anti-routine piano playing and the legendary Billy Hart paints the all with light or strong grooves. When they play together, you can hear a story. And everytime is a different and new one. 
Line-up:
Marc Copland piano – Riccardo Del Fra doublebas – Billy Hart drums